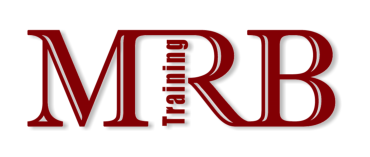 Training
Consultancy
Tactical Problem Solving





Level 2 SIA Door Supervision.
A Security Industry Authority mandatory course for all frontline door supervisors. This qualification is required by law prior to applying for a
license to work in certain sectors of the security industry. It equips operatives with the knowledge and skills to deal with daily challenges.
Topics Covered:
4 Modules covering; Common Security, Door Supervision, Conflict Management & Physical Intervention.
•
Private Security industry
•
Communication and customer care
•
Legislation in the Private security Industry
•
Health & Safety
•
Fire safety
•
Emergency Procedures
•
Arrest
•
Searching
•
Drugs
•
Preservation of a crime scene
•
Conflict Management
BTEC Level 3 Award in the Delivery of Conflict Management Training (QCF)
This qualification is designed to provide training for people who wish to teach
Conflict Management skills. It is aimed at tutors who have already completed some generic training qualification, such as Preparing to Teach in
the Lifelong Learning Sector, and who now require a more specialist qualification, for example to teach Conflict management skills to door
supervisors, security guards or other customer services.
Topics Covered

Managing Conflict in the Workplace when Dealing with Customers,
Service Users or the Public

Delivering Scenario-based Conflict Management Training
Searching. Incl. Person, Vehicle and Building
This Course is designed for any Security (Events)/Corrections/Law enforcement organisation. Statistics show that searching or having a
searching policy/procedure in place is the one of the safest, most effective ways of dealing with illegal substances or weapons which may have a
significant security risk to your organisation.
Topics Covered
•
Legislation
•
Interpersonal skills
•
Systematic search of a person/vehicle/buildings
•
What is an offensive weapon?
•
Hand held metal detector
•
Preservation of evidence
•
Evidence reporting
Control & Restraint.
The physical restraint of another person should be seen as a last resort. All other means of De-escalation should have been exhausted. This
course provides operatives within an organisation to control a violent person effectively and safely for all concerned. It is recognised as one of the
most reliable and effective methods for planned Interventions where lethal force is not an option.
Topics Covered

Legislation

Medical Implications

Report Writing

Proportionality

Conflict Management

Communication

Roles and Responsibilities of the team

Control of the violent person in various positions

Tactical use of equipment – shield, baton

Movement

Relocation
Non-pain compliant Control & Restraint.
In some organisations the use of pain to stop a violent attack or outburst may not be appropriate. Techniques have been developed to control
these individuals by using restraining methods that do not provide pain as the motivating factor to stop the violence.
Topics Covered

Managing Challenging Behaviour

Medical Advice

Managing an Incident

Physical Restraint

Use of Force Report Writing
Conflict Resolution
.
This course explains how conflict situations can be managed and prevented by effective communication skills. Conflict occurs when people
experience a problem and this triggers responses. Conflict Management is very much about problem solving.
Topics Covered

Legislation

Common flashpoints

Reducing the risk of violence

Preventing conflict

Communication skills

Behaviour

Physiological effects

Post incident reporting
Tactical Handcuffing
This course provides staff with the knowledge of the working principles of how to use Handcuffs safely and effectively.
Topics Covered

Identify the types of Handcuffs in use
.

Identify the risks associated
with the use of handcuffs.

Understand the Health & Safety
implications with Regard to the use of handcuffs.

Understand the Law
in relation to handcuffs as a Use of Force
option.

Apply Handcuffs in a Safe and Effective
Manner.
Personal Safety
This course is aimed at giving people the confidence to effectively recognise violent impact factors and disengage from an aggressor. This course
is not designed around martial arts but quick easy to learn techniques that have been tested operationally. This course is intended for people who
work in environments where conflict may occur and who have roles that require personal safety considerations.
Topics Covered
•
The course provides staff with knowledge of Use of Force law, Common Law, Section 3
Criminal Law Act 1967 and Self-defence under law
•
How our physiological state is affected when threatened with violence.
•
How communication skills can aid your escape.
•
Physical breakaway skills.
Tactical Public Order/Civil Unrest Training
With the on-going problem of Public Order/ Civil Unrest/Riot. It is essential that the Police/Prison Officers are able to deal effectively with this
problem. The ability to deal with hostile crowds, using accepted good practices from around the world, gives the general public confidence and
respect in their Police/Prison Service. This training gives the delegates confidence to respond rapidly and effectively in dealing with such problem
activities.
Topics Covered

Conflict Management

Tactical Communications

Unit Formations

Shield Drills (Running Lines / Cordons)

Skirmish lines

Road Junction Tactics

Enclosed Space Tactics

Baton with Shield Drills

Dealing with Violent Persons

Force Escalation

Dealing with Petrol Bombing

Fire Safety

Arresting Techniques

Emergency Aid (Officer Down)

Use of Tear Gas / Less Lethal / Firearms
Method of Entry (MOE)
Available to selected staff. For specialist spontaneous house, building entries & pre-planned operations such as anti-terror raids, multi-premises
and where the use of specialist equipment is required.
Officers will have an appreciation of recces, building construction and selecting the most effective, safe means of entry.
Topics Covered

Reconnaissance

Planning

Aperture Identification

Colour coding

Building construction

Recognition features

Kinetic tools

Glass

Hydraulic tools
Btec Level 3 Emergency Response Team – Crowd control
A team of selected personnel who are to be deployed at an event to provide a rapid and early response to any incident where there is potential
for conflict to escalate
Topics Covered

What is a Conflict Incident Response Team?

Dynamic Risk Assessment.

Positive Approach to Crowds.

Core Tactical Skills.

Physical Interventions.

The Team.

Moving Through Crowds.

Vehicle Transport.

Problem Solving?

Actions following an Intervention.
Defensive Driving Techniques
This course is available to students who hold a full valid driving licence for a minimum of one year. The course will teach defensive driving
techniques as taught to UK Police and other Agencies. Additional elements can be included such as 4x4 off road, convoy patrols, anti-hijack and
offensive driving. Route planning and other tactical options will also be included in the course.
Topics Covered

Vehicle inspection and preparation.

Cockpit drill

A calm, positive attitude to driving

Correct seating position

Moving off and stopping

Correct use of the controls

Hazard perception and planning

Using the System of Car Control taught by the UK Police driving schools
Other Topics Available

4x4 including vehicle recovery.

Vehicle convoys on all types of roads

All elements of anti-hijack driving, both defensive and offensive. As taught to Protection
Officers of the Royal Family and HM government
(c) 2011 MRB Training Ltd.